Brisbane Underpinning Group

https://underpinningbrisbane.com/

Brisbane Underpinning Group are Brisbane's leading underpinning contractors helping homeowners and businesses bring their properties back to their former glory. We pride ourselves on our attention to detail, ensuring high quality service every job. if you have experienced the various effects of foundation subsidence like cracking brickwork, windows and doors jamming and cracking in the concrete surrounding the building, then get in touch with our team today for a free quote.
A deeper dive into underpinningbrisbane.com
Common questions asked about underpinningbrisbane.com
1. What is underpinning and why is it necessary?
Underpinning is a process of strengthening and stabilizing the foundation of a building. It is necessary when the foundation has become weak or unstable, often due to soil movement or poor construction. Underpinning helps to prevent further damage to the structure and ensures its long-term stability.

2. How do I know if my foundation needs underpinning?
There are several signs that indicate the need for underpinning, such as cracks in the walls or floors, doors and windows that stick or don't close properly, and uneven or sloping floors. If you notice any of these signs, it is recommended to consult a professional underpinning contractor who can assess the condition of your foundation and recommend the appropriate solution.

3. How long does the underpinning process take?
The duration of the underpinning process depends on various factors, including the size and complexity of the project, the condition of the foundation, and the accessibility of the site. In general, underpinning can take anywhere from a few days to several weeks. A professional underpinning contractor will be able to provide a more accurate estimate based on the specific details of your project.

4. Is underpinning a messy and disruptive process?
Underpinning can be a messy and disruptive process, as it involves excavating around the foundation and installing new supports. However, experienced underpinning contractors take measures to minimize the disruption and clean up the site after the work is completed. It is important to discuss the potential impact on your property with the contractor beforehand and make necessary arrangements to minimize inconvenience.

5. How much does underpinning cost?
The cost of underpinning varies depending on several factors, including the size of the project, the extent of the foundation damage, and the chosen underpinning method. It is recommended to get quotes from multiple underpinning contractors to compare prices and services. Keep in mind that choosing the cheapest option may not always be the best decision, as quality and expertise are important factors to consider when it comes to underpinning.
Some reasons to choose underpinningbrisbane.com
Expert attention to detail releveling
Brisbane Underpinning Group provides expert attention to detail when it comes to releveling foundations. They understand the importance of ensuring the structural integrity and beauty of your home is restored. With their expertise, you can trust that your foundation will be properly repaired.
Experience with foundation repairs in reactive soils
Brisbane Underpinning Group has extensive experience in dealing with foundation repairs in reactive soils. They understand the unique challenges that these types of soils present and have the knowledge and skills to effectively address them. If your property is located in an area with reactive soils, they are the right choice for your underpinning needs.
Dedication to underpinning foundations
Brisbane Underpinning Group is dedicated to underpinning foundations of homes in Brisbane. They prioritize the safety and stability of your home and work diligently to ensure that your foundation is properly reinforced. With their dedication, you can have peace of mind knowing that your home is in good hands.
Restoration of structural integrity and beauty
When it comes to underpinning, Brisbane Underpinning Group not only focuses on the structural integrity but also the beauty of your home. They understand that foundation issues can impact the overall appearance of your property and strive to restore its beauty along with its stability. With their services, you can expect a fully restored and aesthetically pleasing home.
Reliable underpinning contractors
Brisbane Underpinning Group is known for being reliable underpinning contractors. They are committed to providing high-quality services and delivering on their promises. With their professionalism and reliability, you can trust that they will complete the underpinning project efficiently and effectively.

Telephone
(07) 2103 2288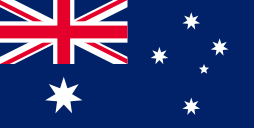 Australia (Brisbane, QLD) based business providing underpinning contractor services for residential and commercial properties. Website includes details of services provided, contact form.

auslistings.org reviewer

Googlebot last visited this page...

18 hrs 42 mins ago

Site last visited by us on...

22 November 2023

Average page load time

1.15 seconds

web.archive.org captures
Snapshots of underpinningbrisbane.com may include domain name holding pages
2022
2021