Categories
Western Australia (29)
Tasmania (3)
Queensland (31)
South Australia (24)
New South Wales (43)
Northern Territory (5)
Victoria (44)
Australian Capital Territory (4)
b2bwise.com articles
What are the Pain Points in Your Daily Workflow?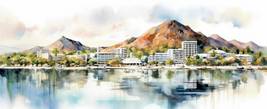 What Is Horizontal Directional Drilling (HDD)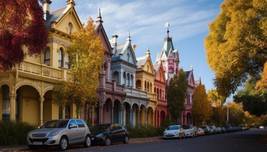 My Take on Sick Building Syndrome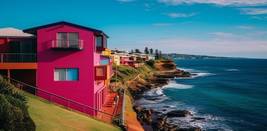 5 Types Of Signs For Your Business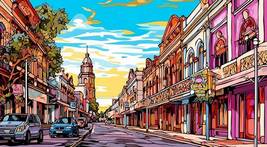 With More Types of Rooflights on the Market than Ever, What Rooflight is Right for Your Project?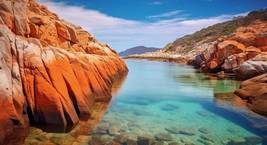 A Human Reviewed Australian Business Directory
Our directory is a human-reviewed directory dedicated only to Australian businesses. Perfect for related sites to help them get direct exposure to their website and also boost their search engine rankings - click here for more information on the benefits of listing your website in our directory.

All listings are carefully and manually reviewed. All Gold listings will receive review notes. About review notes


View

our most recent Gold listings added to our directory. Get your own website listed on our home page and

reviewed here

auslistings.org reviewer
about review notes
Interested in Adding Your Website to Our Directory?
Get your own profile page where you can link out to as many as 10 external web pages - and add up to 20 hi-res images too. This is all very easy to do with a friendly WYSIWYG editor - see here for more details | Submit your listing here
---
Latest Australian Websites Reviewed
Anthony T Reynolds Photography
anthonytreynolds.com
Your wedding photographer,Tony Reynolds,is an experienced "Capricorn-Ian" who,for personal reasons, has always recognised and appreciated life's milestone moments.


Australia (Melbourne) based photographer providing wedding photography services. Website includes details of services provided, pricing, work examples, full contact details.


auslistings.org reviewer


View Profile Page >>>

---

Free Logo Maker - Create a Logo For Your Business
logomaster.ai
Logomaster.ai is a logo builder that helps business founders create professional logo designs.


Website providing online logo making facilities. Website includes logo maker (including templates), blog, pricing, contact details.


auslistings.org reviewer


View Profile Page >>>

---

SeattleWeb London
getseattleonline.com
London Web Designers and SEO specialists who now offer Perth residents the same high quality found overseas


UK (Folkstone) based business providing website design and marketing services. Website includes details of services provided, blog, FAQs, testimonials, full contact details.


auslistings.org reviewer


View Profile Page >>>

---

Virtual Office Brisbane
virtualofficebrisbane.com.au
Virtual Office Brisbane offers virtual office service in Brisbane. Our telephone answering service starts from $15 a month. FREE 7-day trial. Sign up now!


Australia (Brisbane) based business providing virtual office services. Website includes details of services provided, FAQs, terms and conditions, pricing, full contact details.


auslistings.org reviewer


View Profile Page >>>

---

Logojoy: No.1 Online Logo Maker
logojoy.com
Logojoy is like working with a real designer to create your perfect logo, without hassle or high costs. Get inspired, answer a few short questions, and Logojoy gives you stunning results for a lot less than you'd think.


Website providing an online logo-generating toolset. Website includes details of services provided, logo generator, pricing, work examples, testimonials, press mentions, client list, regularly updated blog, associations, contact form.


auslistings.org reviewer


View Profile Page >>>

---

Private Flight Charter in Australia
flightcharter.com.au
We offer affordable private flight charter services in Australia.


Australia (Tamworth NSW) based business providing chartered flights. Website includes details of services provided, "meet the team" page, accreditations gained, associations, terms and conditions, FAQs, full contact details.


auslistings.org reviewer


View Profile Page >>>

---

Percept Brand Design
percept.com.au
Percept Brand Design is an effective creative agency in Sydney, Australia. We specialise in branding, identity, packaging, advertising, visual communication for print and digital design.


Australia (Cronulla, NSW) based business - established in 1997 - providing a range of graphic design services. Website includes details of services provided, "meet the team" page, work examples, client list, testimonials, details of awards won, details of business premises, full contact details.


auslistings.org reviewer


View Profile Page >>>

---

Retro inspired children`s toys & games
thevintagetoybox.com.au
Dreamcloudsandpalmtrees specialises in providing vintage inspired children''s retro toys and games within Australia.


Australia (Rozelle, NSW) based company - established in 2013 - providing children's toys and games for sale. Website includes e-commerce facilities, delivery and returns information, full company contact details.


auslistings.org reviewer


View Profile Page >>>

---

Boab Toys
boabtoys.com.au
Boab Toys is your one stop shop for all things wooden and educational. All toys have been carefully selected by me to ensure they provide absolute enjoyment to children while assisting with their development. After all, learning is child's play!


Australia (Perth, WA) based business providing a wide range of children's toys, games, books and furniture. Website includes e-commerce facilities, delivery and returns information, FAQs, terms and conditions, blog, associations, full contact details.


auslistings.org reviewer


View Profile Page >>>

---

Portraits of Melbourne: Wedding Photo
portraitsofmelbourne.com.au
Wedding photography is important. It's important because each wedding marks the beginning of something.


Australia (Melbourne) based business providing wedding photography services. Website includes details of services provided, work examples, "meet the photographer" page, testimonials, regularly updated blog, associations, full contact details.


auslistings.org reviewer


View Profile Page >>>

---

NIB Private Health Cover
nib.com.au
NIB is one of Australia's fastest-growing health funds currently providing affordable health cover to over 800,000 people Australia-wide.


Australia (Newcastle) based organization offering health, life, and travel insurance services. Website includes information on services provided, insurance quoting facilities, detailed company history / information, terms and conditions, information for existing customers, company contact details.


auslistings.org reviewer


View Profile Page >>>

---

Pearly Whites Teeth Whitening
pearlywhites.com
Australia's favourite at home teeth whitening products. Dental grade formula in easy to use kits as well as vegan friendly coconut and charcoal whitening strips.


Australia (Geelong West, Victoria) based business providing teeth whitening products. Website includes e-commerce facilities, delivery and returns information, FAQs, blog, terms and conditions, testimonials, associations, full contact details.


auslistings.org reviewer


View Profile Page >>>

---

Crafts Store ~ Unique Handmade Crafts & Felt Ball Rugs
mimosacrafts.com.au
Mimosa Crafts is an online store for unique handmade crafts like felt ball products,Lokta paper products, cashmere products, handmade jewellery, craft accessories and many more.


Australia (Melbourne) based business - established in 2012 - providing handmade crafts for sale. Website includes e-commerce facilities, delivery and returns information, terms and conditions, work examples, associations, full contact details.


auslistings.org reviewer


View Profile Page >>>

---

Angel's Dream Lingerie and Swimwear
angelsdream.com.au
Lingerie and swimwear retailer offers a selection of sexy designer lingerie from famous European brands, French and Italian swimwear, bikinis and one-piece swimsuits.


Australia (Fingal Bay) based company offering lingerie and swimwear for sale. Website includes e-commerce features, delivery and returns information, terms and conditions, FAQ, blog, full company contact details.


auslistings.org reviewer


View Profile Page >>>

---

Premium Mens Jewellery by Prime Jewelry
primejewelry.com.au
Australia's best mens and womens jewellery line, featuring unique designs and high quality titanium steel with gold/silver plating and natural stones.


Australia (Melbourne) based business providing men's rings and other jewellery for sale. Website includes e-commerce facilities, delivery and returns information, size chart, FAQs, blog, contact form.


auslistings.org reviewer


View Profile Page >>>

---