Categories
New listings
Victoria (515)
New South Wales (519)
Queensland (410)
South Australia (137)
Western Australia (183)
Australian Capital Territory (19)
Northern Territory (34)
Tasmania (14)
Australia Related (11)
b2bwize.com articles
8 Digital Advertising Metrics to Track in 2021

What is the Difference Between Green, Yellow & Black Belt Six Sigma Training?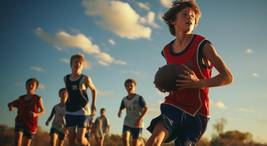 Why You Should Work With Top International Business Insurance

7 Ways to Reduce Office Waste

Commercial Duct Cleaning For Clean Facilities

Number of listings removed from our directory since 1st November 2019 =
73
YouTube Videos by Gold Members of auslistings.org
If you have a Gold listing on auslistings.org and you have a YouTube channel, we'll give you extra coverage for your latest video upload right here! This service is automated - you don't need to do anything, other than publish a link to your YouTube channel on the home page of your website. We'll spider your website and find it - then publish a link to your latest video right here! Not a gold member? You can add your website (and become a Gold member in the process) here.
Introducing Looka's Brand Kit | looka.com
published on 28 October 2020 by looka.com
ICCRC Regulated Canadian Immigration Services in the UK - Consultation Service
published on 26 May 2020 by canadaemigrate.com
Top 10 Logo Colors and Color Theory Basics
published on 8 December 2019 by looka.com