Categories
New listings
Victoria (515)
New South Wales (519)
Queensland (410)
South Australia (137)
Western Australia (183)
Australian Capital Territory (19)
Northern Territory (34)
Tasmania (14)
Australia Related (11)
b2bwize.com articles
8 Digital Advertising Metrics to Track in 2021

What is the Difference Between Green, Yellow & Black Belt Six Sigma Training?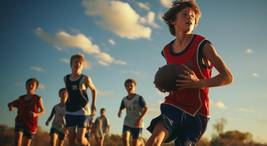 Why You Should Work With Top International Business Insurance

7 Ways to Reduce Office Waste

Commercial Duct Cleaning For Clean Facilities

Number of listings removed from our directory since 1st November 2019 =
73
Directory of Companies in Brendale, Queensland
eco building services

ecobuildingservices.com.au Eco Building Services are Brisbane's award-winning custom home builder. We offer a complete design and construction service to home and business owners wanting to turn their dreams into reality.

website last visited/checked by us on

19 May 2020
Queensland >> Brendale
---
procloud.com.au

procloud.com.au ProCloud Creative delivers creative solutions, Brisbane. Offering businesses Websites, Signage, Design, Graphics, Print, Sales Funnels. T: (07) 3122 7672.

website last visited/checked by us on

2 March 2020
Queensland >> Brendale
---