Small Business Websites - Small Business Web Design by Empower

https://www.smallbusinesswebsitesdesign.com.au/

Are you prepared to catapult your small business into the digital world's next phase? If so, Small Business Web Design by Empower is the place to be. Our team has been working diligently for over ten years to create custom web solutions tailored to businesses like yours. We are well-versed in the local terrain and are dedicated to helping Adelaide businesses prosper online. From easy-to-use designs to seamless functionality, we guarantee that your website will not only look impressive but also generate real results. Let's work together to make your business shine online! Reach out to us now to embark on this thrilling journey.
A deeper dive into smallbusinesswebsitesdesign.com.au
What services does smallbusinesswebsitesdesign.com.au provide?
Small Business Websites Design offers comprehensive web design and marketing services tailored for small businesses. Their services include innovative web design, hosting, maintenance, and search engine optimization to ensure a strong online presence.
What assurances does smallbusinesswebsitesdesign.com.au give about ensuring a high quality service or product?
The company ensures quality by providing detailed proposals, using high-end design and marketing methods, and offering competitive packages. They emphasize collaboration and tailored solutions to meet client needs, ensuring satisfaction and functionality.
What social proof is there that smallbusinesswebsitesdesign.com.au have provided a quality service in the past? (e.g. testimonials)
While specific testimonials are not mentioned on the site, the company highlights its expertise in small business web design and marketing, suggesting a track record of successful projects and client satisfaction.

Common questions asked about smallbusinesswebsitesdesign.com.au
How can I start the process of getting a new website?
You can begin by contacting the team via email or phone to discuss your needs, process, and pricing. They are responsive and ready to answer any questions.
What is the approach to designing a website?
The approach involves a collaborative design process that aligns with your business identity, followed by development and launch, ensuring your satisfaction with the end product.
Can the team help with website maintenance and updates?
Yes, they offer hosting and maintenance services to keep your website running efficiently, with ongoing support even after project completion.
Is SEO part of the services offered?
Search Engine Optimization is a key service provided to maintain a strong online presence and credibility for your business.
What makes their web design service stand out?
Their web design service stands out due to the psychological marketing methods used, ensuring that the website not only looks good but also effectively communicates with the audience.
Some reasons to choose smallbusinesswebsitesdesign.com.au
Comprehensive Web Design
Empower Web Design offers a holistic approach to small business web design, ensuring that each website is not just aesthetically pleasing but also functionally robust. Their services are tailored to communicate the unique qualities of a business, engaging potential customers effectively.
Expertise and Collaboration
The team at Empower Web Design prides itself on a collaborative process that aligns their advanced design and marketing methods with the business identity of their clients, resulting in a product that truly represents the business.
Quality and Affordability
Quality doesn't have to come at a high cost. Empower Web Design demonstrates that with their competitive pricing and detailed proposals, ensuring transparency and value for every dollar spent on their services.
SEO and Online Presence
Understanding the importance of visibility, Empower Web Design incorporates SEO strategies to maintain a strong online presence, adding credibility and potentially increasing the client's business reach.
Responsive and Ongoing Support
Post-launch support is a key aspect of Empower Web Design's offerings. They provide ongoing assistance and are responsive to client requests, ensuring that the business's online journey continues smoothly even after the project's completion.

Telephone
1300 815 487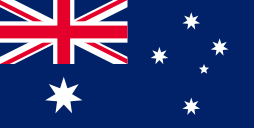 Australia (Adelaide, SA) based business providing website design, hosting and SEO services. Website includes details of services provided, work examples, client list, FAQs, contact form.

auslistings.org reviewer

Signals of trust found on website
Client list found
Examples of work listed
Website secured by SSL certificate
Information on how we determine signs of trust

A Closer Look...

Small Business Websites Design, an Adelaide-based company, specializes in creating compelling online presences for small businesses. Their approach is comprehensive, offering tailored web design packages that communicate the unique qualities of a business through innovative design and marketing strategies. They emphasize the psychological impact of a high-end website, aiming to captivate and engage potential customers. The company simplifies the process into clear steps: contact, design, develop, and launch, ensuring clients are involved at every stage. Their affordable services extend beyond design to include hosting, maintenance, and SEO, all crucial for online visibility and credibility. The team's responsiveness and commitment to reflecting a business's brand and culture in the website design are particularly noteworthy, instilling confidence in their clientele. Small Business Websites Design positions itself as a partner in growth, ready to empower small businesses in the digital landscape.

Site last visited by us on...

20 November 2023

Average page load time

4 seconds