Sydney's Best Mobile Car Detailing | FCW

https://www.foamcarwashing.com/

Top rated mobile detailers in the Sydney metropolitan area. Offering a wide range of car care, protection and correction services.

Whether you're looking for a quick maintenance detailing service or a comprehensive pre-sale detail contact the detailers at Foam Car Washing to take care of your car detailing needs!

Using industry leading tools and equipment, we ensure that every customer is beyond satisfied with our customer service, as well as the detailing results.
A deeper dive into foamcarwashing.com
Common questions asked about www.foamcarwashing.com
1. What services does Foam Car Washing offer?
Foam Car Washing offers a range of car detailing services, including interior and exterior detailing, wash and wax, full interior detail, mini-interior detail, headlight restoration, and engine bay detail. They also offer gift cards for their services.

2. How does Foam Car Washing clean my car?
Foam Car Washing provides mobile car detailing services, meaning they come to your home or office location to clean your car. They use high-quality products and techniques to ensure a thorough and professional cleaning without sacrificing quality.

3. What is included in the Wash and Wax service?
The Wash and Wax service offered by Foam Car Washing is an extensive exterior car detailing service. It includes a meticulous exterior detail, with a layer of wax or sealant added to protect the car from dirt, grime, and road film in Sydney. This service helps to enhance the shine and protect the paint of your car.

4. Can Foam Car Washing fix imperfections on my car?
Foam Car Washing can address minor imperfections, chips, or scratches on your car's exterior. However, it's important to note that their services primarily focus on cleaning and detailing rather than major repairs. They can provide recommendations for professional repair services if needed.

5. How can I get a quote for Foam Car Washing's services?
To get a quote for Foam Car Washing's services, you can start a quote on their website by providing your contact information and details about your car. You can also contact them directly at 0447-862-007 to discuss your car detailing needs and get a personalized quote.
Some reasons to choose foamcarwashing.com
Convenient Mobile Service
Foam Car Washing offers a convenient mobile service, allowing customers to have their cars cleaned at their home or office location. This eliminates the need to travel to a car detailing or car wash shop and wait, saving valuable time and effort.
High-Quality Car Detailing
With Foam Car Washing, customers can expect high-quality car detailing services. The company takes pride in their meticulous exterior and interior detailing, ensuring that every inch of the car is thoroughly cleaned and restored to its original condition.
Protection from Dirt and Grime
The Wash and Wax service provided by Foam Car Washing includes the application of a layer of wax or sealant to protect the car from Sydney's dirt, grime, and road film. This helps to maintain the car's appearance and prevent damage caused by environmental factors.
Attention to Detail
Foam Car Washing pays attention to even the smallest imperfections, chips, or scratches on the car. Their detailing professionals take the time to address these issues, ensuring that the car looks its best after the service.
Trusted and Experienced Professionals
Foam Car Washing prides itself on having trusted, passionate, and experienced detailing professionals. Customers can have peace of mind knowing that their cars are in the hands of professionals who are knowledgeable and skilled in car detailing.

Telephone
0447 862 007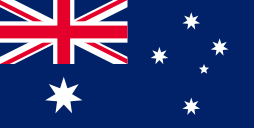 Australia (Sydney) based business providing car detailing services. Website includes details of services provided, work examples, testimonials, contact form.

auslistings.org reviewer

Signals of trust found on website
Testimonials found
Examples of work listed
Website secured by SSL certificate
Information on how we determine signs of trust

A Closer Look...

Foam Car Washing stands out as a reliable and dedicated car detailing service in the Sydney metropolitan area. Their commitment to delivering top-notch services is evident in their comprehensive offerings, ranging from full interior detailing to wash & wax and premium wash services. Their mobile service, which caters to clients at their homes or offices, showcases their dedication to customer convenience. The positive testimonial from a satisfied customer further underscores their meticulous attention to detail and exceptional customer service. Their extensive coverage across various Sydney suburbs and their transparent communication channels make them a trustworthy choice for car detailing needs.

Profile page views
Today (so far)
26 views
Yesterday
57 views
More page view stats

Site last visited by us on...

24 November 2023

Average page load time

1.13 seconds


Social network presence