A Rollicking, Revealing Romp Through Bowen, Queensland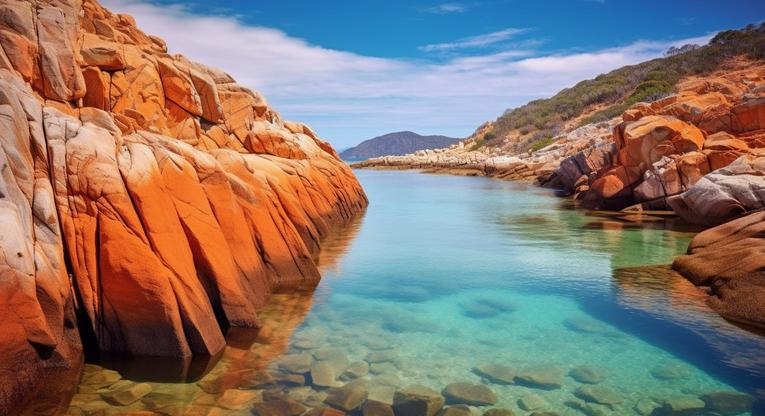 The Storied History of Bowen
Allow me the pleasure of introducing you to Bowen, an unassuming yet charming coastal town nestled in the northern reaches of Queensland, Australia. Boasting a colorful past and a healthy dose of cultural significance, this little slice of Aussie heaven has a story which may surprise you. Cast your mind back, if you will, to the mid-19th century. Picture a land of sweeping plains, untamed wilderness, and uncharted territories - this was Bowen in its infancy. Founded in 1861, Bowen was named in honor of the first Governor of Queensland, Sir George Ferguson Bowen. A man of such esteem surely deserved a namesake that was destined for greatness, and in many ways, Bowen has lived up to its namesake's legacy. From its establishment during the great Queensland Gold Rush of the 1860s, Bowen was a bustling hub of activity. Miners and fortune-seekers flocked to the region, lured by the prospect of striking it rich. In the ensuing years, Bowen established itself as a thriving port, exporting coal, sugar, and other commodities to far-flung corners of the globe. But alas, fate had other plans. As the gold rush waned and other ports grew in prominence, Bowen's star began to fade. However, this plucky little town refused to be left behind in the annals of history. As you'll soon discover, Bowen has managed to retain its unique place in the Australian cultural landscape.
Bowen's Cultural Significance: More Than Just Mangoes
Despite its modest size, Bowen has managed to carve out a niche for itself in the annals of Australian culture. By far the most famous example of this is the Big Mango. Erected in 2002, this colossal fruit stands at a staggering 10 meters tall, and is a testament to the region's thriving mango industry. The Big Mango is such an icon that it was even stolen (albeit, briefly) in a 2014 publicity stunt. However, to reduce Bowen's cultural significance to a single, albeit massive, fruit would be an injustice. This humble town has other claims to fame, some of which may surprise you. Take, for example, the fact that Bowen was a filming location for Baz Luhrmann's 2008 epic, 'Australia'. The town's rugged coastline and historic charm made it the perfect backdrop for the film's dramatic narrative. In some ways, one could argue that Bowen's true essence was immortalized on the big screen. Another noteworthy slice of Bowen's cultural pie is its rich Indigenous history. The region is home to the Birri Gubba and Juru people, who have inhabited the area for thousands of years. Their deep connection with the land and its resources is evident in the many rock art sites that can be found throughout the region, and their stories and traditions continue to shape the town's cultural landscape.
Attractions: Beyond the Big Mango
While the Big Mango is an undeniable drawcard for many a traveler, Bowen has more to offer than just a giant piece of fruit. So, strap on your adventure boots, and let's uncover some of the lesser-known gems of this delightful destination.
The Murals: Bowen is home to an impressive collection of over 25 murals that adorn the walls of its buildings. These artistic masterpieces tell the story of the region's past, from its Indigenous heritage to its role in World War II. A stroll through the streets of Bowen is akin to a walk through a living art gallery, with each mural offering a unique window into the town's history.
Flagstaff Hill: For a panoramic view that will leave you breathless, look no further than Flagstaff Hill. This elevated vantage point offers unrivaled views of Bowen and its surrounds, including the azure waters of the Coral Sea and the verdant peaks of the Whitsunday Islands. The perfect spot for a picnic, a soulful contemplation, or a vigorous bout of kite-flying.
Horseshoe Bay: No trip to Bowen would be complete without a visit to its stunning coastline, and Horseshoe Bay is the jewel in its crown. With its pristine sands, azure waters, and fringe of swaying palms, Horseshoe Bay is the epitome of tropical paradise. Snorkelers and divers will delight in the bay's thriving coral reef, while sun-worshippers can bask in the eternal sunshine that seems to grace Bowen's shores.
There you have it, dear traveler. Bowen is a place of hidden depths, a town that has refused to be consigned to the footnotes of history. So why not venture off the well-trodden tourist path and embark on an odyssey of your own? You may just find that Bowen, with its quirky charms and storied past, steals a little piece of your heart.