A Romp Through Dalby: The Quintessential Australian Adventure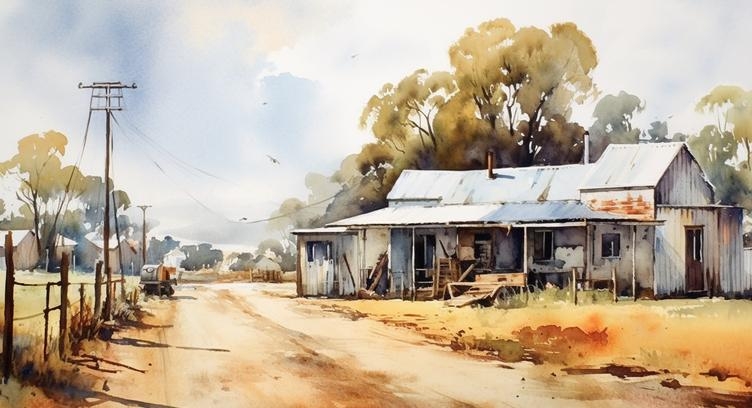 The sun-bleached, windswept plains of Queensland may not immediately seem like a place of high adventure, but let's be honest, dear Australians, there's a reason we all come from a land Down Under. It's because we know that the best stories, the ones that keep you up at night, legs aching from laughter, are found in the most unlikely of places. And so we venture forth into Dalby, a dusty, unassuming town that has managed to stand the test of time while still retaining its unique charms. Today, we embark on a whirlwind tour through the history, cultural significance, and attractions of this forgotten corner of the world, which may just be the quintessential Australian experience.
Beginnings: A Town on the Move
One would be sorely mistaken to think that Dalby sprouted out of the ground as a ready-made town, complete with baby-kissing politicians and homespun, back-slapping humour. Oh no, our story begins in 1841, when the explorer Sir Thomas Mitchell (a man with an impressive moustache and even more impressive penchant for naming things after himself) stumbled upon a waterhole near the present-day site of Dalby. He named it, appropriately enough, 'Myall Creek' and thus began the slow and steady march towards the urbanised marvel that is Dalby today.

Fast forward a few decades, and in 1859, the government declared Dalby an official township. The town was off to a rollicking start – for the next few years, it served primarily as a stopover point for drovers and travellers making their way between Brisbane and the Darling Downs. A simple, honest way of life, you might say – but like any good story, the best was yet to come.
Boom Town: Dalby's Golden Age
Picture this: it's the late 19th century, and the world is in the grips of a gold rush. On one hand, you have the hardscrabble miners of Ballarat and the Klondike, risking life and limb for a shimmering, elusive dream. On the other, you have Dalby, a town that may not have had gold, but found itself in the midst of a different kind of boom – one that involved wheat, sheep, and the birth of a vibrant and lasting community. By 1868, the railway line had been extended to Dalby, and with it came an influx of settlers, eager to make their fortunes in agriculture. The town grew like a weed, with new businesses and homes sprouting up left, right, and centre. But it wasn't all work and no play – there was a healthy, rollicking social scene, with events like the Dalby Picnic Races becoming mainstays of the cultural calendar. These days, Dalby may not be the bustling epicentre it once was, but that doesn't mean it's lost any of its appeal. Indeed, there's a certain charm to the slightly faded glory of the region, a reminder of a time when the future seemed impossibly big and bright.
Attractions: The Sights and Sounds of Dalby
So, what does one do in a town like Dalby? Why, you experience the best of what it has to offer, of course! Here are just a few of the highlights:
The Dalby Pioneer Park Museum: For those with an interest in history, this museum offers a treasure trove of artifacts and exhibits that detail the early days of the region.
Lake Broadwater Conservation Park: If you're a fan of nature, then this park is a must-visit. Lush greenery, thriving wildlife, and walking tracks for days – it's an idyllic retreat from the bustle of modern life.
Jimbour House: A stunning example of colonial architecture, Jimbour House is not only a fantastic place to visit, but also serves as a unique venue for weddings and other events.
Thomas Jack Park: In the heart of Dalby, this park is an excellent spot for a leisurely stroll or a family picnic. And if you're looking for a bit of entertainment, the park also hosts the Dalby Markets on the third Saturday of every month.
Conclusion: The Charm of Dalby, Queensland
There you have it, a brief and tantalising taste of the delights that await you in Dalby, Queensland. From gold rushes to wheat fields, from dusty drovers to the undeniable charm of a town that's stood the test of time – there's something for everyone in this unassuming corner of Australia. So why not take a chance, and embark on your own adventure to discover the history, cultural significance, and attractions of Dalby. It may not be the most glamourous or well-trodden of paths, but as they say, sometimes the best stories are found in the most unexpected of places.