Gold Members' Content

Articles by Gold members

Products by Gold members

YouTube videos by Gold members

3rd party reviews of Gold members
Categories
New listings
Victoria (513)
New South Wales (518)
Queensland (410)
South Australia (137)
Western Australia (183)
Australian Capital Territory (19)
Northern Territory (34)
Tasmania (14)
Australia Related (11)
b2bwize.com articles
8 Digital Advertising Metrics to Track in 2021

What is the Difference Between Green, Yellow & Black Belt Six Sigma Training?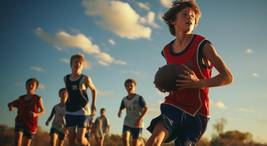 Why You Should Work With Top International Business Insurance

7 Ways to Reduce Office Waste

Commercial Duct Cleaning For Clean Facilities

Number of listings removed from our directory since 1st November 2019 =
71
Directory of Companies in Gundagai, New South Wales
The Tuckerbox Motor Inn, Gundagai. 4 Star AAA Rated Motel Accommodation in Gundagai NSW Australia.

tuckerbox.com.au Situated on the banks of the Murrumbidgee River and nestling at the foot of Mount Parnassus in the beautiful Murrumbidgee Valley, the famous town of Gundagai is steeped in history and wonderful heritage attractions. The Tuckerbox Motor Inn is the newest four star motel at Gundagai.

website last visited/checked by us on

26 January 2021
New South Wales >> Gundagai
---