Gold Members' Content

Articles by Gold members

Products by Gold members

YouTube videos by Gold members

3rd party reviews of Gold members
Categories
New listings
Victoria (430)
New South Wales (466)
Queensland (332)
South Australia (128)
Western Australia (171)
Australian Capital Territory (14)
Northern Territory (34)
Tasmania (13)
Australia Related (10)
b2bwize.com articles
A Look at the State of SEO in 2020

Business Travel Must-Haves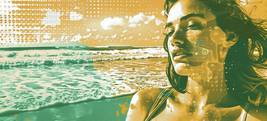 Renovating Your Business Bathroom

Window Cleaning for Commercial and Business Facilities

What Is More Important When Starting a Business: Passion or Discipline?

Number of listings removed from our directory since 1st November 2019 =
59
Directory of Companies in Moree, New South Wales
Home - alexandermotorinn

alexandermotorinnmoree.com.au The Alexander Motor Inn & Restaurant Moree NSW Accommodation consists of 22 clean, comfortable, sound proofed ground floor units. The motel is situated in the heart of Moree opposite the Information Centre & Hospital and within easy walking distance to shops, clubs, restaurants and the hugely popular, Moree Hot Artesian Baths.

website last visited/checked by us on

25 October 2020
New South Wales >> Moree
---
Mehi River Van Park - Home

mehirivervanpark.com.au Mehi River Van Park offers holiday accommodation for families, couples, or even if you are travelling alone… we even let you bring your pets.

website last visited/checked by us on

25 October 2020
New South Wales >> Moree
---