Gold Listings' Content
All content automatically fetched by our spider
Categories
New listings
Victoria (864)
New South Wales (1233)
Queensland (952)
South Australia (538)
Western Australia (953)
Australian Capital Territory (78)
Northern Territory (195)
Tasmania (430)
Australia Related (40)
auslistings.org articles
Meandering Mildura: A Journey Through Time, Culture and Curiosities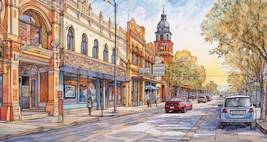 A Romp Through Dalby: The Quintessential Australian Adventure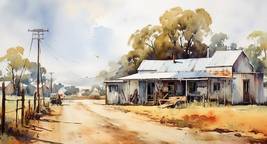 Rockhampton Unmasked: Delving into Queensland's Eccentric Epicenter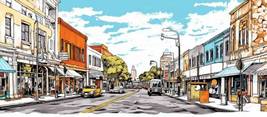 Unearthing the Quirks and Charms of Biloela, Queensland

A Gander at Goulburn, New South Wales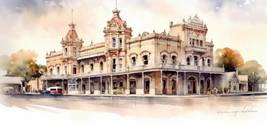 Victor Harbor: South Australia's Historic Seaside Wonderland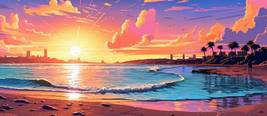 Behold Katherine: Australia's Lesser-Known Marvel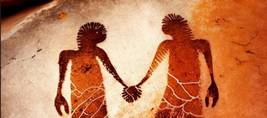 Number of listings removed from our directory since 1st November 2019 =
387
The Surreal Chronicles of Albury, Australia
Prologue: A Journey to the Surreal
Fearlessly we ventured forth, in search of a land unknown to the majority of the globe. A place teetering on the precipice of reality, where the mundane takes a step back to make way for the bizarre, and the normal curls up in a corner, whimpering. We found ourselves in the sunburnt land of Australia, specifically the quaint metropolis of Albury, ensconced between Sydney and Melbourne. Welcome, my friends, to a realm where history, culture, and attractions collide to form a whirlpool of strangeness, a vortex of fascination, and a cacophony of curiosities.
A Brief Encounter with Time: The History of Albury
Our journey through the looking glass began with a plunge into Albury's history. According to the grapevine, the Wiradjuri people were the original inhabitants of this fine land. As with many areas in Australia, the arrival of European settlers in the 1820s collided with the Indigenous way of life, ultimately leading to the establishment of the town we see today.Albury bloomed like a flower on hallucinogenic nectar, expanding its reach and influence over the surrounding lands, striking terror into the hearts of anyone who dared to underestimate its prowess. One of its greatest accomplishments involved the construction of the Hume Dam in the early 20th century, which served to tame the mighty Murray River and provide ample sustenance to its unquenchable thirst for growth.In the mid-20th century, Albury became a temporary sanctuary for the flying machines we call planes. With fog blanketing Sydney and Melbourne, the Albury Airport emerged from the mist, a beacon of salvation for those lost in the murky skies. It was a tumultuous era that further solidified Albury's position as a nexus of wonder and weirdness.
The Colourful Sideshow: Albury's Cultural Significance
As we delved deeper into the rabbit hole, we found ourselves entranced by the pulsating heart of Albury's cultural scene. This thriving metropolis boasts a plethora of events and festivals that would make even the most jaded of souls sit up and take notice.Imagine, if you will, a gathering of Australian musicians converging upon Albury's QEII Square like a pack of wild, melodious beasts. This cacophonous spectacle, known as the Albury Carols by Candlelight, occurs annually, drawing in hordes of music enthusiasts and merrymakers alike.As if that weren't enough, Albury also plays host to the Write Around the Murray Festival, a literary extravaganza that sees wordsmiths, poets, and bards descend upon this unsuspecting town like a swarm of locusts, armed with nothing but the written word and an unyielding thirst for creativity.
A Carnival of Curiosities: Albury's Attractions
Our descent into the surreal realm of Albury continued as we explored the myriad attractions and oddities that this town has to offer. Whether you're a fan of nature, art, or history, Albury possesses a smorgasbord of delights for all tastes and persuasions.
Albury Botanic Gardens:

A veritable Garden of Eden, the Albury Botanic Gardens offers a kaleidoscopic explosion of flora and fauna, with over 1,000 native and exotic plant species vying for your attention like a botanical mosh pit.

Mama (Murray Art Museum Albury):

For those who prefer their beauty to be of a more human-made variety, Mama provides a dazzling display of contemporary art that will have you questioning the nature of reality itself.

Albury LibraryMuseum:

A hybrid beast of literature and history, the Albury LibraryMuseum is an amalgamation of the city's literary and historical prowess, providing visitors with a cornucopia of knowledge and intellectual stimulus.

The Bonegilla Migrant Experience:

Delve into the past and explore the stories of over 300,000 migrants who arrived in Australia after World War II, forging an integral part of the nation's multicultural identity.

Albury Walking and Bike Trails:

Traverse the scenic landscapes that Albury has to offer, with a variety of walking and bike trails that will have you venturing through picturesque parklands, river valleys, and beyond.
As our surreal sojourn through the mystical lands of Albury drew to a close, we couldn't help but feel a sense of awe and wonder at the bizarre beauty that this Australian town had to offer. From its rich history and cultural significance to its plethora of attractions and oddities, Albury is a destination that defies categorization and consistently surprises those who dare to venture into its captivating embrace.So, my friends, it's time to pack your bags, put on your most daring of adventure hats, and prepare for a journey to the surreal, the strange, and the splendid. I'll see you on the other side.