Gold Listings' Content
All content automatically fetched by our spider
Categories
New listings
Victoria (869)
New South Wales (1235)
Queensland (964)
South Australia (536)
Western Australia (950)
Australian Capital Territory (77)
Northern Territory (194)
Tasmania (425)
Australia Related (70)
Number of listings removed from our directory since 1st November 2019 =
430
Unraveling the World of Newcastle, New South Wales in Australia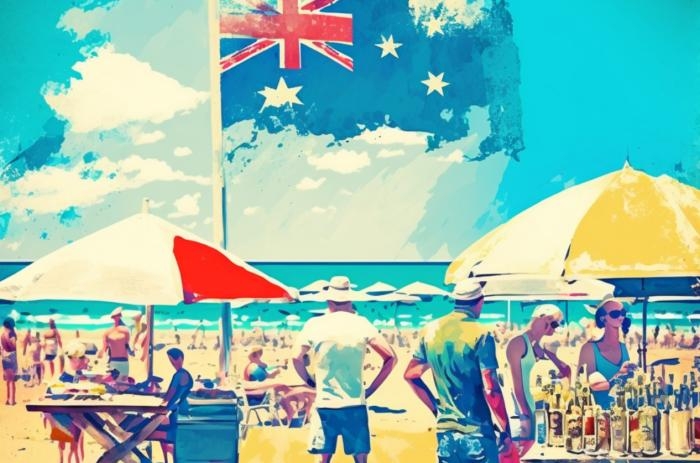 A Brief History of Newcastle
Once upon a time in 1804, a penal colony was established in a place we now know as Newcastle. This enchanting coastal land was inhabited by the Awabakal and Worimi people. They, however, did not invite the Europeans to stay, but they did so anyway, as the Europeans were wont to do. The city was named in honor of the Duke of Newcastle, a title that apparently was of great significance way back when. But enough about titles and honors; let's discuss why we should care about Newcastle today.
The Cultural Significance of Newcastle
Newcastle is no longer just a place for convicts to spend their days breaking rocks and contemplating their misdeeds. No, it has evolved into a cultural hub, rich with art, music, and theater. They even have a festival called "This is Not Art" – a festival that is, in fact, art. What a clever ruse! The big question is, are the people of Newcastle still breaking rocks? Are they still contemplating their misdeeds? One can only speculate.
The Attractions of Newcastle
But we're not here for speculation; we're here to explore the attractions that this once-penal colony has to offer, and it would be criminal not to take advantage of them (pun intended).
Nobbys Beach
Located near the mouth of the Hunter River, it is no wonder that Newcastle boasts some breathtaking beaches. Nobbys Beach is one such example, offering pristine white sands as far as the eye can see. This beach is perfect for a relaxing day of sunbathing or a more active afternoon of surfing. Just be careful when entering the water, for there is a shark sighting every now and then. What's life without a bit of risk, though?
Fort Scratchley
Originally built to defend the city from a possible Russian attack in 1882, Fort Scratchley now serves as a historical museum. While the Russian invasion never came, the Fort did fire its guns at a Japanese submarine during World War II. Today, Fort Scratchley offers guided tours, panoramic views, and the opportunity to learn more about Newcastle's history. Just be prepared for the occasional gust of wind, as the Fort sits atop a hill with a coastal breeze that could send your hat flying off into the distance.
The Lock-Up
Remember that penal colony I mentioned earlier? Well, it wouldn't be a proper visit to Newcastle without a trip to The Lock-Up, a former police station, and jail turned contemporary art space. Here you can explore the original 1861 cells, complete with original graffiti from the inmates themselves. Perhaps you'll find some inspiration for your own artistic endeavors, or maybe you'll be thankful that you're just a visitor and not a permanent resident.
Newcastle Memorial Walk
For those who enjoy a scenic stroll with a side of history, the Newcastle Memorial Walk is a must-do. This 450-meter-long elevated walkway offers stunning views of the coastline while honoring the men and women of the Hunter Region who served in World War I. It's a beautiful and poignant reminder of the sacrifices made in the past, and a perfect spot for reflection.
Blackbutt Reserve
Are you a fan of cuddly koalas, slithering snakes, and other assorted creatures? Blackbutt Reserve is home to a variety of native Australian animals and offers the chance to see them up close and personal. Spend the day wandering the reserve's walking trails, enjoying a picnic, or even participating in an animal encounter. Just remember to be respectful of the wildlife – after all, they were here long before we were.
Final Thoughts on Newcastle
From its humble beginnings as a penal colony to its current status as a cultural and historical hotspot, Newcastle truly is a fascinating destination worth exploring. With its beautiful beaches, intriguing history, and unique attractions, it's no wonder that the once-convict filled land has evolved into a city worth visiting. So why not make a trip down under and experience the enchanting world of Newcastle, New South Wales, for yourself?